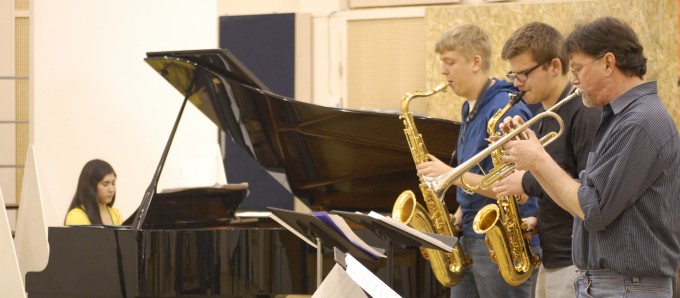 New School Of Jazz
Jazz – America's art form. The New School of Jazz at Music Works Northwest is dedicated to the education, promotion, and advancement of this great music.
Our Goals:
To foster the development of the aspiring jazz musician and to build new audiences to sustain and promote the jazz art form, by integrating a preeminent jazz education program with life-enriching performance opportunities, thus nurturing a vital community of jazz students, teachers, and listeners.
Offering students of all ages an integrated program of classes, workshops, lectures, performances, artist-in-residence programs and recording opportunities, allowing them the unique opportunity to immediately apply in live performance what they have learned in the classroom.
Providing a comprehensive jazz curriculum spanning the great traditions of the past to the cutting edge developments of the present.
Guiding each student toward the discovery of his or her artistic voice as a performer, composer, and arranger.
Faculty
The New School of Jazz faculty includes some of the finest jazz musicians and teachers in Seattle:
Click Here for a list of available classes and ensembles.